Tsvi Bisk is a futurist whose approach is historical and strategic –
how to get from here to there in order to achieve "desired" futures.
His expertise ranges from specific Jewish issues, to global development and environmental issues, to the spiritual future of humanity in the space age.
Tsvi keynotes conferences and gatherings with the aim of clearing away the rubble of conventional thinking and ways of doing things.
He creates workshops and seminars geared to releasing the creative energies inherent in organizations and individuals.
In collaborating with other futurists and consultants who wish to expand the services they provide to their clients, Tsvi can enrich their offerings in a variety of areas:
Mitigating the Israeli/Palestinian conflict and its potential effect on the future of the Middle East:
economically, culturally, socially and constitutionally.
The future of Israeli-Diaspora relations and its potential impact on the Middle East as well as American
and European politics.
Why there are no limits to growth – how science and technology enable a world population of 12 billion
to achieve an American standard of living with zero negative environmental impact.
How the space age obligates a revolution in philosophy and religion.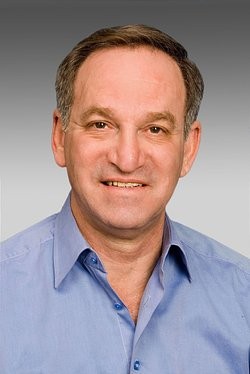 Tsvi Bisk
Tsvi Bisk is a long-time futurist, a lecturer and an author.
He has collaborated with businesses and organizations worldwide,
helping them explore possibilities and seize opportunities.
His knowledge and creativity are his distinguishing hallmark.
The Center for Strategic Futurist Thinking
The Center for Strategic Futurist Thinking is a strategic consultancy focused on
economic and business development, global trends and Jewish matters.
We are devoted to devising practical strategies to achieving a desired
future in any given field.
We look forward to hearing from you